Two emerging Australian startups will have the opportunity to pitch at one of the world's largest venture capital events after taking home the top two spots in the OTEC APAC 2016 Phoenix Pitch Competition.
River City Labs has announced the official launch of a novel chain-swapping startup Bandy Flip as part of its three month CUA Sponsored Entrepreneur Program
Sydney start-up TradePapers has launched its app for blue collar and industrial workers to keep their qualifications in one accessible cloud-based location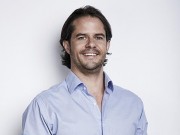 Smart local shopping app, Booodl recently secured a $2.85 million strategic investment round led by Scentre Group, to make shopping easier than ever
Top mobile invoicing app launches Stripe integration to introduce simplest way for small businesses to get paid, reaches $1 billion in monthly invoices
29-year-old Mat Peterson has loved programming and apps ever since he was just a child. "My father had a solid understanding of programming and he...
Now, business tool integration is a little bit easier, thanks to some big thinking. Bigcommerce has launched Single Click Apps, a new app store that integrates...
goCatch will soon start using big data technology to improve the taxi booking experience of its users across the country.
GPS Navigation 2, the Berlin-based company's internationally acclaimed mobile navigation app is now available to users in Australia, for just $1.99 AUD. This makes it the most affordable mobile navigation app in the country. GPS Navigation 2 is a sensational global success, boasting of more than 3 million users worldwide and the #1 position in 20 countries.
The Melbourne firm will join 100 other startups from 36 countries and receive $40,000 in equity-free seed capital. Truong tells us Broccol-e-games was picked for the Start-Up Chile program from an application pool of 1,509 startups, and is the only Australian one selected.
Gone are the days when you just built an app, and users came and bought it. Today, millions of apps jostle for users' attention, besides competing on features as well. Consequently, you will go nowhere without acquiring some smart marketing skills or, specifically, some tricks to grab eyeballs on Apple's App Store.
If you've grown wary of all the New Media hype, put your scepticism on hold. Far from petering out, argues Paul G. Roberts, digital technology's effect on information and communication, in all of our interconnected lives, is guaranteed to keep accelerating. In this first of two parts, Roberts traces the origins of information sharing from prehistoric times to the present day. We have come a long way -- and even with media communications more democratic than ever, there's still plenty of room to grow.