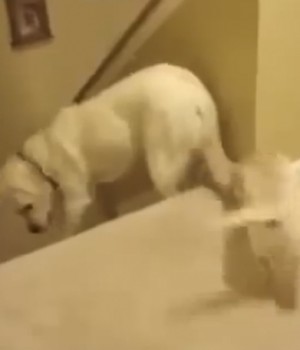 Not only does this video sum up the differences between cats and dogs, I think it shows two different styles of leadership.
One is one of guidance and nurturing. The baby animal is given enough support so that it's confident enough to attempt the stairs.
The other is a demonstration of learning the fast but, hard way.
How dogs and cats teach their babies to use the stairs
[videoframe])[/videoframe]