Queensland cruise operator Frankland Islands Cruises, and New South Wales technology company Intersective are among the first Australian small businesses to benefit from export funding through the Small Business Export Loan, the latest finance offering for small businesses from Efic, Australia's export finance agency.
The Small Business Export Loan, launched by Efic in April, is designed to meet the needs of small businesses seeking export finance, with a focus on convenience and speed throughout the online application and approval process.
The loan product enables small businesses with an annual revenue between $250,000 and $5 million to access up to $250,000 to support an export contract. The loan is available to small exporters when their main bank is unable to help.
Andrew Hunter, Managing Director and CEO, Efic, said, "We are delighted that Frankland Islands Cruises and Intersective are among the first Australian small businesses to take advantage of the Small Business Export Loan, the first of its kind designed especially for small exporters.
"Moving the application online through our portal, EficDirect, has allowed us to significantly reduce the cost and time needed for companies to apply for and access export finance, which we know are precious commodities for small business owners.
"This is another example of how Efic is supporting small businesses to achieve export success. Small businesses are the heartbeat of the Australian economy, and Efic's new loan facility makes it easier for them to compete on a world stage."
What does the loan mean for Frankland Islands Cruises?
Frankland Islands Cruises opens up the Great Barrier Reef to Japan. Frankland Islands Cruises is a family business that has been taking thousands of people on tour of the Great Barrier Reef since 1992.
A Small Business Export Loan worth A$190,000 from Efic has allowed Frankland Islands Cruises to purchase new equipment to meet a new export contract with a Japanese company for chartered tours 80 days of the year. This contract now accounts for 30 per cent of the company's revenue.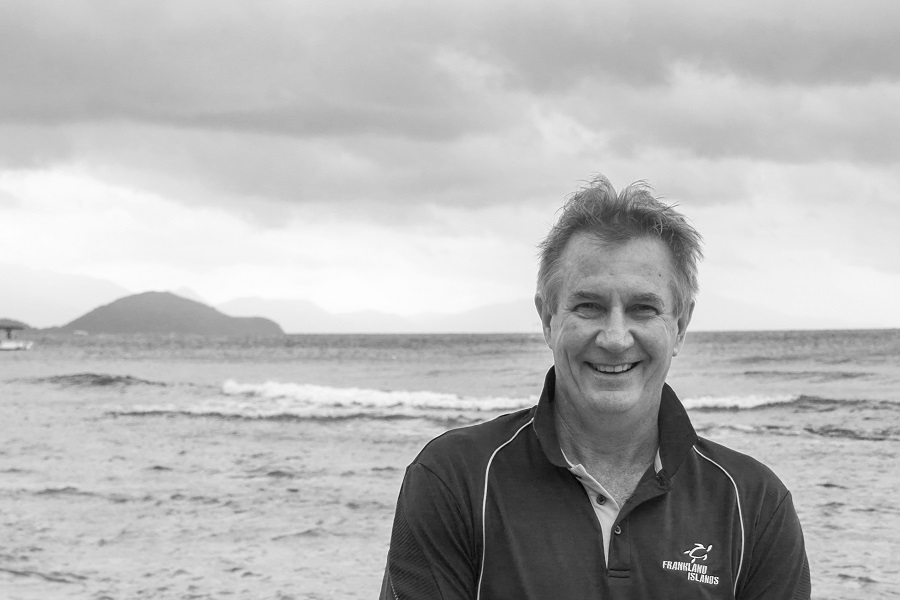 "A key challenge is that marine products are very hard to raise finance for across the board. Our bank was unable to help us meet the Japanese contract. They simply do not lend to marine and boat businesses and Page 2 of 3 were not willing to consider it. We found out about Efic and made contact. From there the process was very easy," said Ron Cusick, CEO, Frankland Islands Cruises.
"The online application process was very user friendly. The great thing is that we could pick the payment terms we needed, deciding how quickly we wanted to repay the loan," explains Ron.
"I called the helpline a couple of times and found the Efic staff very helpful and easy to work with. Getting an immediate response from them helped me handle the online application without continuing support. Overall, the experience has been very positive," said Ron.
"The Japanese market has been in decline for five years, but this program that Efic helped fund has reversed that incredibly. The spin off has been that a lot of other companies in the area have gained increased Japanese business as a result of the charter program."
What does the loan mean for Intersective?
Intersective offers experiential learning for Vietnamese students. Established in 2012, Intersective is a young company with a bold goal – to become the world's leader in experiential education technology.
The company's software products and tools make collaboration between students, universities and employers more efficient and effective, helping drive better learning and project outcomes.
A Small Business Export Loan from Efic has allowed Intersective to sign a long-term licensing agreement with a Vietnamese university to provide experiential solutions for their students.
"Dealing with Efic was so much more straight forward than dealing with a traditional bank or lender, including grant programs or invoice discounting; all of which we explored," commented Suzy Watson, CFO, Intersective.
"The whole application process, including the online process, was really quick. From starting the application to getting the funds was a period of less than seven days, and that included a couple of helpful calls from Efic where we might have needed just a little clarity on information required."
The funds provided by Efic's loan have helped Intersective scale-up their business faster than planned, as Suzy explains, "it enabled us to kick that project off quickly, hire ahead of the curve, and be able to tick off all of the legal and economic questions we had around dealing in a cross-border transaction quickly."
Need to raise capital? Want to become a more persuasive presenter? Want to master social media? Is it time to overhaul your website? Unlock the library to get free access to free cheat sheets and business tools. Click here for free business tools.