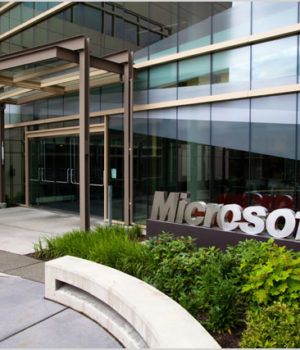 Microsoft recently announced the first cohort of Australian startups who will take part in its Sydney ScaleUp Program – its world class program for technology startups – which was first announced in February this year.
The Australian startups who will take part include, Auror, Daisee, FreightExchange, Hyper Anna, InDebted, Kapiche, Karbon, Makers Empire, Teamgage, SimpleKYC, StartVR, VendorPanel and Winimy AI.
Sydney is the eighth city to host the Microsoft ScaleUp Program, joining the likes of Bangalore, Beijing, Berlin, London, Seattle, Shanghai and Tel Aviv.
Microsoft's ScaleUp Program is a global initiative with a mission to empower entrepreneurs to build better companies. Through its ScaleUp Program, Microsoft works with emerging companies to provide the tools, resources, connections, knowledge and expertise they need to become highly disruptive and enterprise-ready by scaling every aspect of their business.
What do startups stand to gain from Microsoft's ScaleUp Program?
The bespoke four-month program aims to support startups with global expansion as well as product development through a curriculum that's been curated to grow every aspect of a startups business. This includes: senior level (CEO/CTO) coaching; team culture development; recruiting talent; creating distribution channels with global Fortune 500 companies; learning how to work with large organisations; and developing new markets both nationally and on a global scale.
Throughout the program, and after graduation, Microsoft will serve as a strategic partner for all ScaleUp alumni, providing unparalleled avenues to market by connecting them with Microsoft's global network of customers, partners and venture capitalist firms.
In the five years the Microsoft ScaleUp programs have been running, close to 730 companies have graduated from the program and raised almost US$3 billion in follow-on funding plus 48 exits – where the company is bought out or acquired by another company. Microsoft does not take any equity in the start-ups it supports.
The program officially begins on the 17 September 2018 when the first cohort of companies will join Microsoft for a week-long intensive course to be held at the Microsoft Reactor in the Sydney Startup Hub.
"We are deeply impressed by the diversity of our first batch of startups and the ways in which they are each bringing innovative and industry leading solutions to their respective markets.
"The cohort represents a broad cross section of enterprise focused technology startups with a particular focus on Artificial Intelligence and platforms that help companies improve customer experience.
"However, the central theme that ties them all together is their growth mindset, customer obsession and products which we believe will build lasting value," Emily Rich, Managing Director, Microsoft for Startups ANZ, said.
Which Australian startups will be at Microsoft's Sydney ScaleUp Program?
The startups who are taking part in the inaugural Sydney ScaleUp Program include:
Auror transforms the way police and communities prevent and solve crime in real-time. Auror bridges the gap between businesses and the police, so they can collaborate and share data on criminal activity.
Daisee develops AI software applications. Its unstructured data product Lisa converts voice to text and then applies AI and Natural Language Processing to analyse, categorise and deliver deep insight into customer contact through calls, email and chat interactions.
FreightExchange is a digital marketplace that enables long-distance freight carriers to connect seamlessly with their customers to sell their excess capacity.
Hyper Anna is an Artificial Intelligence (AI) powered data analyst who you can interact with as if she was a real person. She works alongside you by doing all the tedious and technical work of writing code, analysing data, producing charts and more importantly insights – all things that come with data analytics.
InDebted is a financial technology startup focused on changing the debt collection industry. Behind their amazing staff and licensed collection agents is a state-of-the-art technology platform.
Kapiche specialises in taking the data from open-ended unstructured questions along with data from traditional close-ended structured question to give deep insights and find actionable insight in customer survey feedback including Net Promoter Score, Customer Effort Score and product reviews.
Karbon – a new approach to practice management software for accounting firms which aims to improve workflow efficiency, standardise practice processes, automate tasks and grow your firm at scale.
Makers Empire helps educators make STEM learning fun by teaching students how to solve real-world problems with 3D printing and design with easy-to-use 3D modelling software.
SimpleKYC provides significant automation for on-boarding commercial entities and meeting anti-money laundering 'know your customer' (KYC) requirements.  SimpleKYC helps with on-boarding a full range of entity types ranging from small, family owned business to complex institutional businesses.
StartVR creates immersive virtual reality experiences. Their product Startgate enables you to have your own custom branded premium virtual reality app on all the popular platforms.
Teamgage is a technology platform that instils a culture of continuous improvement at all levels of the organisation. It fosters an environment of iterative improvement and motivates team members to own the improvement process and to push ideas from the bottom-up.
VendorPanel puts you in control, giving procurement teams powerful and innovative tools to manage decentralised sourcing that is below tender threshold.
Winimy AI builds and orchestrates omnichannel AI-engineered bespoke customer engagement technologies. Winimy AI designs the future of how customers discover, connect and transact with businesses.