After hugely successful beta trials, commercial real estate disrupter JAGONAL has officially launched. It is Australia's most advanced office space search engine with over 6,000 listings of offices for sale or lease, equalling 65 per cent of Australia's vacant office space.
Founded by ex-REA Group tech experts, JAGONAL fills an urgent market need by solving many issues currently presented by other commercial office listing sites, the biggest of these being inflexible advertising models, irrelevant results and lack of detail of the commercial offices on offer.
By pricing in square metres per day, JAGONAL disrupts traditional barriers to advertising multiple offices and small offices. When it comes to office features, it catalogues over 4,100 office buildings and is able to expose features like end of trip facilities, security and views. These are easily searched using powerful search filters.
JAGONAL takes office search to the next level by allowing tenants to search using over 50 filters, for instance specific precinct, office size, cost, showers, bike parking, child care or transport making it a one-stop-shop to compare and research office space deals.
JAGONAL has also developed its own patent-pending 3D mapping engine which allows overseas investors and tenants to virtually see the physical location of any listed office building, including nearby infrastructure, like public transport, and the locations of competitors. You can also generate a panoramic view from any window in the CBD to simulate the experience of being in the office.
What is the story behind JAGONAL?
CEO Serge Kotlyarov said, "JAGONAL's growth has been considerable. Since launching in beta in April 2015, the site now lists 65 per cent of Australia's vacant office space, has inventory from the top commercial real estate owners and agencies and gets an estimated 40 per cent of the monthly 'office space' Google search traffic in Australia."
"To date, JAGONAL has raised $2.3 million in seed capital and will open its next round of Series A capital raising this February to fund expansion into Singapore and Asian markets."
"We have an incredible team involved in JAGONAL who each have a proven track record in developing and growing successful tech platforms globally. Andrew Brown, our COO, is a specialist in UX for real estate. Our CMO Max Sim led the digital marketing for Seek in Asia as well as REA Group's core digital marketing channel internationally," said Mr Kotlyarov.
"When we were working at REA Group every production meeting ended up with a question, 'But what do we do for RealCommercial?' Unfortunately, it was never a priority, as residential real estate advertisement was bringing 93% of the revenue. However, commercial real estate agents were always complaining about the portal," he told us.
"We knew there was a better way but we did not come up with the full solution until many years later. It all came together when Andrew and Serge exited their respective start-ups. Andrew had left REA to build Australia's most popular real estate CRM and Serge had left a fintech start-up which he left after finishing his MBA at London Business School. The time was right for a new startup in an industry which we really understood
"We had ideas about how it could be improved but just didn't have flexibility to do it. Starting JAGONAL gave us the chance for us to fix this problem."
What is JAGONAL trying to achieve?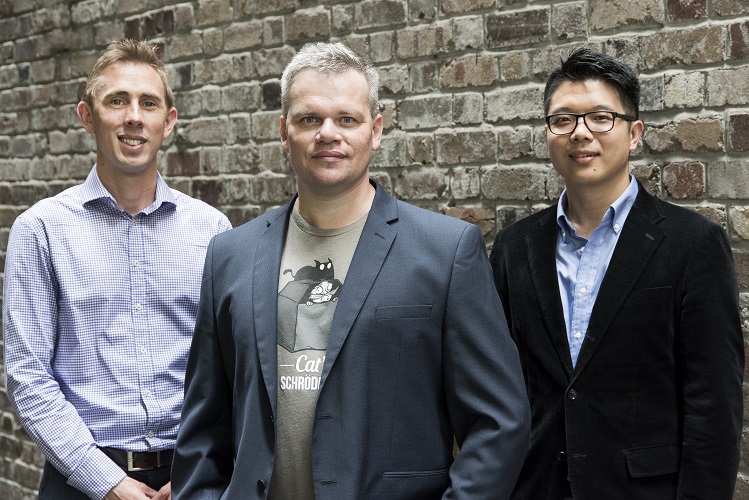 We caught up with Serge Kotlyarov for a couple of questions about JAGONAL's vision. Below is what he had to share with Anthill.

What problem are you looking to solve with JAGONAL? Who is your target market?
There are a million searches each year for office space and commercial property and most of them end in frustration. The problem is that most current commercial property portals have simply retrofitted the search engines from their residential websites. That's like trying to use a car website to sell boats – just does not work. All the criteria, filters and underlying data are completely different. We decided to build a search engine specifically for office space and be a one-stop-shop for comparing offices.
We also took an entirely different approach to our competitors. We began with the facts. We have catalogued over 4,000 buildings and made over 50 features searchable: building grade, street location, office layout, bike racks, views and more. We then make the owner the administrator of that building so only they can approve ads for office space in that building. This really reduces bogus ads and improves the user experience.
The market is broadly segmented into SMEs who often do the search themselves and blue chip companies who employ tenant representatives to help them find an office. On the other side of our 2-sided marketplace are commercial property owners who spend over US$6 billion on online advertising globally. Their problem is they are hamstrung by the newspaper classified ad model that is used as the standard in the industry. This forces them to use one ad to advertise several offices.
JAGONAL aims to make the ad money spent really work for clients.
We have introduced a new ad model that scales based on the size of the office being advertised. Because the advertising price scales with the size of the office, it is affordable for owners of small offices as well as large offices to advertise.  We are bringing previously unadvertised office space to the market. Another exciting thing for owners and agents is that we offer unlimited subdivisions/splits of office space so that a 1000 sqm office space can be split into 2 x 500 sqm offices or 10 x 100 sqm offices at different rents, truly showcasing all the deals the owner is willing to consider for the office space.
Additionally, we have used the building data to create online stack plans so that office vacancies can be visualised. The stack plan shows which floor a vacancy is on and often the rent for each specific floor
We also developed JAGONAL so owners and real estate agents can lease future office vacancies up to 2 years in advance and reduce vacancy rates.
how did you end up developing your 3D mapping engine?
We saw the trend of overseas investment flowing into Australia from abroad (Cushman and Wakefield recently validated that with a report saying $73 billion in Chinese Insurance company investment will be arriving in 2019) and realised that many overseas investors and tenants do not know the cities they are investing into. Most do not understand the difference between an office building in the Western Corridor vs an office building in Mid City.
After talking to realcommercial.com.au's clients we realised we were not alone in our vision of a  3D model of the city allowing any tenant or investor who is new to the city to explore the city on the precinct level and see the view from any CBD window. After we built it we then realised that users like plotting out where competitors are located to give a sense to the tenant about how convenient their new office is going to be relative to others.
First we were thinking of using Google Earth API, but it was too slow for web and inflexible for us. So, we end-up developing our own solution from scratch and we developed a patent around it. It was a challenging but interesting task.
Need to raise capital? Want to become a more persuasive presenter? Want to master social media? Is it time to overhaul your website? Unlock the library to get free access to free cheat sheets and business tools. Click here for free business tools.