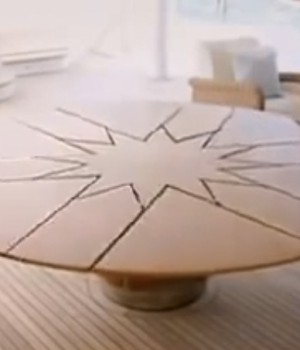 A video about a table? Really? Is that what I've resorted to share with you?
Yes. But, this is no ordinary table.
Design is a term that is bandied around as the core to all things great.
You know from your own experiences with everything from websites, software, door handles and retail shopping, that bad design can make, or break, your experience. If you find yourself thinking, "well, this could be better if …", then you know there's a design flaw.
Designing something that is simple, elegant and, also beautiful, is a remarkable thing. (Yes, I put iOS7 into this category.)
But, back to the table. This is no ordinary table.
Its design is incredible. You won't quite believe how easily it transforms. But, you can imagine the planning, testing and dedication it took to create it.
It is these things that are at the heart of good design – be it an object or, an experience.
What else is there to say but, 'shut up and take my money'. Yes, I want this table. And, possibly a yacht to put it on.
Master craftsmen – Expanding round table
[videoframe][/videoframe]