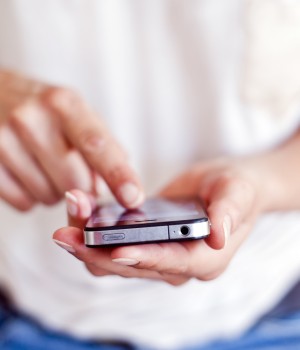 Australian consumers are increasingly using smartphones to make purchases online, according to a recent report from performance marketing company Criteo.
Its Q4 2015 State of Mobile Commerce Report is the latest edition of a quarterly research that examines mCommerce trends and provides insight into online shopping behaviour as consumers' path to purchase continues to evolve.
Criteo's dive into 1.4 billion global online transactions found that Australia is rapidly rising up the ranks in mobile share of transactions from ninth place in Q3 2015, to fourth place in Q4 2015. This represents a huge opportunity for Australian businesses who are willing to double down on their mobile strategy.
With cross-device consumer use still on the rise, the State of Mobile Commerce Report also highlights the need for today's retailers to adopt a cross-device strategy where all devices and channels are optimised.
The key findings of the report include the following:
Leading Australian retailers, as ranked by percentage of transactions occurring on a mobile device, saw their mobile share of all transactions reach a high of 48 per cent
Smartphones accounted for 66 per cent of retail mobile transaction share in Australia, ahead of the U.S. (60 per cent)
Nearly 40 percent of transactions globally occurred across multiple devices or channels in Q4 2015
37 percent of desktop buyers browsed the same retailer's site on at least one other device before purchasing
What do these findings mean?
The proliferation of mCommerce is further fueling the desire for more personalised brand experiences from consumers. Digital marketers can no longer look at device use alone to identify and convert consumers into buyers.
For companies to win, understanding user profiles across multiple devices, browsers, and apps in order to provide them with a meaningful and relevant experience throughout their shopping journey is key to success.
Criteo's Universal Match capability within the Criteo Dynamic Retargeting product tailors online product recommendations, advertising and bidding for each user, so that marketers can maximise campaign performance and consumers get a seamless, one-to-one marketing experience.
"People led marketing or personalised marketing at scale represents a significant opportunity for Australian retailers who are prepared to make the leap. That's where businesses can really win," said David Raitt, Commercial Director, Criteo ANZ.
"Smartphone usage is such that it has completely transformed not just how we communicate but our expectations as consumers, and with access to better devices and faster connectionscomes an expectation of retailers offering intuitive mobile experience tailored to how people like to buy. The report findings support this with Australia rapidly rising up the ranks in mobile share of transactions from ninth place last quarter to fourth place in Q4 2015.
"That's a staggering pace of growth and it's indicative of the strides Aussie retailers have made in making the most of mobile."
Jonathan Wolf, Chief Product Officer, Criteo says the report demonstrates that mobile is an essential component of commerce today, with most consumers browsing and buying across multiple devices.
"In order to better understand this digitally-savvy consumer, marketers need to stop looking at each device on its own, and start understanding the user behind them. Multi-device behaviour is the new normal. Criteo's new Universal Match solution enables advertisers to zero in on shoppers at the time they are most likely to purchase, with a targeted message across all of their devices."
Criteo's Universal Match solution processes more than 35 billion browsing events daily to understand cross-device shopping behaviour for over 500 million exact-matched IDs. To date, the choices for marketers have been limited. Universal Match delivers precision and scale, in addition to bridging existing gaps across all devices and channels including mobile apps, mobile Web, independent Web ecosystems and desktops.