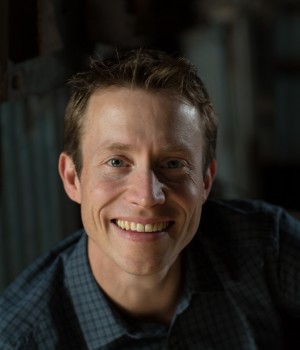 New door-to-door parcel delivery start-up Sendle.com has successfully closed a $1.8 million funding round to expand its reach as the first carbon neutral parcel sending service in Australia.
This first round of funding has been raised from the National Roads & Motorist's Association (NRMA) and a group of high net worth individual investors.
NRMA Group CEO Tony Stuart said the NRMA's decision to invest in Sendle was driven by the ability to offer a benefit to NRMA Members by supporting a service that's cheaper than its competitors', and also more convenient by providing point to point pick-up and delivery.
How does Sendle.com work?
Launched in November 2014, Sendle offers a door-to-door parcel delivery service with its online booking system providing a simple pickup and delivery experience for the sender and receiver and letting users choose who'll pay for the delivery.
The start-up's co-founders James Moody, Sean Geoghegan and Craig Davis say they are simply aiming to make sending a parcel fast, easy and price competitive.
Sendle offers door-to-door parcel delivery at cheaper rates than Australia Post (which recently raised its parcel delivery costs) – picks up and delivers parcels up to 10kgs in the same city for under $10 and between major Australian cities for $17.60.
There are also no requirements for contracts or minimum order quantities.
Who are the people behind Sendle.com?
Sendle CEO James Moody (pictured above), who is a World Economic Forum Young Global Leader, was previously Executive Director, Development at the CSIRO and an Australian National Commissioner for UNESCO.
He was also a judge on ABC's New Inventors TV show from 2004 to 2011 and authored the best-seller, The Sixth Wave: How to succeed in a resource-limited world.
James met Adelaide-based software engineer Sean Geoghegan who would later become Sendle's Chief Techology Officer while working on TuShare.com.
Chief Marketing Officer Craig Davis, who was previously J Walter Thompson's Chief Creative Officer, later joined the team to help them found and launch Sendle.
How did they get the idea for Sendle.com?
TuShare was a place where people could give things that they no longer needed to each other for free. It required an easy, cost effective and reliable delivery service between two people, which they built in cooperation with a number of delivery providers.
As TuShare grew, its members started to ask whether they could use the delivery service for things not on the TuShare marketplace.
This is when James and Sean realised they had actually been building a service that was not just good for 'TuSharers', but for the general public.
"We realised that for most people and small businesses they have no alternative but to line up at the post office to send a parcel," James said. "Sendle could offer them door-to-door delivery for post office prices."
On what sets Sendle apart from its competitors, James told Anthill, "What makes Sendle different from others in this space is that we really care about the person sending the item, or what we call the 'first mile'. Most of the other innovations, thanks to the rise of e-commerce, is in the 'last mile' – parcel lockers, pickup from newsagents etc."