Let's face the fact, most business owners are pretty bad with numbers in their business. Talk to any accountant and they'll tell you upfront: people just don't keep track of their numbers and don't have an idea for the most important numbers in their business.
It's easy to forget what the most important thing in your business is. And, it turns out that we can learn a lot from modern history about how to run a business at this exact moment in time.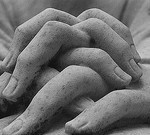 Remember, the longer you try to control everything with your own two hands, the longer you are condemned to keep doing it. Realise your controlling ways and set yourself up to manage through others and watch your life get simpler.
One of the most common complaints of business owners is 'I don't have enough time.' The pressure the clock puts on how much you get done, how much your business grows, and how much profit you make is massive. Or is it?
If it has ever happened to you, you know what it feels like. Last week our computer network was hacked with a Trojan. Chaos ensued. We had firewalls and anti-virus scanners running and these things still managed to get through. While you can never plan perfectly for a crisis, here are some of the big points that we've learnt and may very well be helpful for you and your business. Learn at my expense, rather than at yours.
I hate the word 'pitch'. And yet it's come up at least 250 times over the last six weeks. I've spoken with business folks at all different stages of entrepreneurship – from people who've just closed their first week in business, to those hoping to be bought out by bigwigs.
My son Reece, who's five, got an interesting piece of mail the other day from his dentist. When I pulled it out of the letterbox I thought: these people are doing something really right, and yet they're doing so much that's so very wrong.
Businesses make this mistake time and time again: their customers buy from them but they never get their details. Then they just sit around and hope and pray that they will remember them...that somehow the "exceptional" service they have offered will keep them coming back for more.
It makes a good T-Shirt but unfortunately most of us have to deal with procrastination in some way, shape or form. Either the effects of it when other people procrastinate, or silently, secretly, quietly, in our own hidden world of guilt and shame when it is us procrastinating. It's not the sort of thing that you bring up at dinner parties.
Everyone measures sales as dollars done after the cash is in the bank or after the agreement is signed but good business operators know that there is more to it than that. Looking at your sales figures is like looking at your rear view mirror to check if you're going to have an accident ahead.