Nick Crocker, who holds Political Science and Law degrees from the University of Queensland, is a young Aussie expat living in San Francisco. He currently...
In recent years, Australian entrepreneurship has been about dreaming big and hopping over to Silicon Valley, or another mythical market. Obviously, not all tales of entrepreneurship fit this model and don't need to. Just look at Sessions, the personal training app built by Nick Crocker and Ben Hartney and acquired by MyFitnessPal.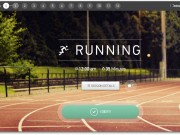 Nick Crocker is no stranger to startups. He was one of the original team behind We Are Hunted that was recently sold to Twitter for an undisclosed sum. His current venture has taken him from the TEDx stage to San Fransisco and back to Australia. And, it could be life changing, for everyone.