Prospa, a leading Australian online lender to small business, is pleased to announce its pro-forma results for H1 FY19. The total loan originations for...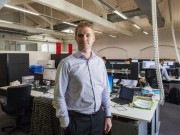 Research, commissioned by Prospa, shows that more than half (54%) of small business owners spend 6-7 days a week on their business, with one in four (28%) working 7 days a week.
Two of Australia's hottest startups were recently in the press for all of the wrong reasons.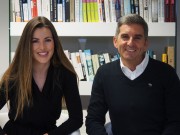 The Series B investment will enable Expert360 to carve out a bigger slice of the $600B global consulting industry by offering a host of new features and functionality for both clients and consultants, as well as continued international expansion.
The annual list includes three Australian companies, Prospa, Tyro and Society One, among the leading 50 Established fintech companies across the globe, as well as five entrants in the most intriguing 50 'Emerging Stars'
SME Credit Score helps SMEs get finance at the best possible rate by educating them on their credit score & connecting them with the most appropriate lender
funding.com.au is the latest entrant to the fintech space and the first of its kind to hone in on Australia's huge mortgage market, out to reduce red tape