Springboard uses a matching algorithm based on a mentee's goal, interests and needs to match with a mentor's experience, interests and strengths.
We trust this report will improve the understanding of not just our current ecosystem, but also those that will help build our future ecosystem.
Seventy per cent of small businesses that receive mentoring survive for five years or more, which is more then double the rate compared with...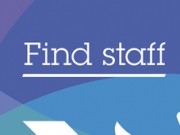 Gen George had an idea about how to make it easier for casual workers to find work. She spent the time on a plane between Sydney and Melbourne pitching the idea to her father to get seed funding for the business. By the time the plane landed at Tullamarine, it was on. Less than a year later, OneShift is kicking some amazing goals.
I'm talking about an Anthill dating agency, for entrepreneurs and the satellite stakeholders that keep the wheels turnin' (partnering ideas, money and skills). The idea to post the concept was prompted by an enquiry published as a LinkedIn Group Discussion earlier today (Anthill Online LinkedIn Group).