Australia's next wave of creative tech entrepreneurs and business leaders are turning their big ideas into bright futures with the commencement of...
Looking beyond the sheer scale of China, or the crowded startup hubs of Hong Kong and Singapore, reveals a market that's brimming with opportunity for Australia's creatively minded entrepreneurs.
Asia used to be a great stopover destination when flying to Europe to get some shopping done or head to the beach, but times...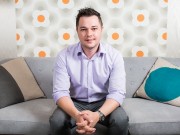 CEA's Collider Accelerator is the latest program to be launched with support from Advance Queensland, which is investing more than $400-million to position Queensland as a hub of innovation and growth.
Pyksis and ANZA Technology Network recently partnered to create a program inviting companies considering Chinese export markets to bring their genius ideas to the table. The Global Acceleration Program (GAP) is a new program that aims to accelerate North American and Chinese market access for Victorian companies. Interested? Up to five positions can be filled per cohort, with one going to the USA and one to China.