At only age 19, Lily Wu co-founded Austern International with Jamie Lee to connect ambitious millennials to their future employers without using resumes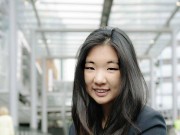 What is the 30under30? 30under30 is an Anthill initiative launched in early 2008 to encourage and promote entrepreneurship among young Australians. Each year, we invite our...
Austern International, a start-up founded by 20-year-old UNSW student entrepreneur Lily Wu that puts Australian students into Chinese internships recently won a $10,000 innovation...