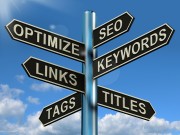 WordPress and SEO-these two terms are gradually taking over the Internet in the context of an era when rank-based profit is growing an insane popularity.
Battlestar Galactica. Star Trek. Dr Who since the ninth Doctor. All these things made even more awesome since their reinvention. But a Justin Beiber song? Oh yes. Believe me, it's true!
Don't let its 104 years of age fool you though; Robern Menz is still a very versatile player in the industry, and even produces high-quality confections for other international brand names besides the Robern Menz name. CEO Phil Sims says these companies have chosen to focus on their strong points, and leave production to more capable companies like Robern Menz.
Leading Australian business strategist, commentator and author Kerwin Rae believes the 'incubator' craze gathering momentum in Australia could stem the flow of local talent leaving our shores. Meanwhile, the federal government is becoming increasingly aware that they must do something or we face economic collapse within our economy as SMEs make up such a huge portion of GDP. If SMEs fail, we fail.
Flood relief has officially gone 2.0. As 75% of Queensland braces itself for a 'post-war scale' clean-up in the wake of the recent devastating floods, online communities have rallied together on LinkedIn, Twitter, and Facebook to coordinate both donations and resources.
Poor Myspace. It's been on its last air-guitar-riffing, crowd-surf-groping, drug-fuelled stagger for several years now. Indeed, the only thing that has kept its face from plunging into the vomit-filled toilet bowl of obscurity has been the way musicians have used the platform to self-promote... until now.
The advantages that some companies have gained from an intelligently deployed social media strategy has placed other businesses under increased pressure to get tweeting. However, while Twitter has become a permanent weapon in many marketers' arsenals, few users face the threat of arrest for not tweeting.