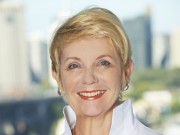 By automating the candidate referencing process within the existing cloud-based Expr3ss! platform, Xref is also protecting our customers against fraud and breaches in privacy.
Progressclaim.com is tailor made for the construction industry and streamlines the claim process by offering complete transparency, allowing claims to be processed collaboratively while minimising the risk of disputes and speeding up submittals and approvals
It's looking to be a watershed year for Magic Leap's Mixed Reality LightfieldTM tech and Wellington's Weta Workshop is playing a pivotal creative role
A Brisbane coffee mogul has beaten Starbucks at its own game. Launching into India, before the U.S. behemoth, Di Bella Coffee has had an overwhelming response from a nation of tea drinkers.