Fast will use the investment to accelerate the global rollout of Fast Checkout, its universal one-click purchase product for e-commerce and to further grow its product and engineering teams.
The financing, which brings the total funds raised by the company to over USD$158million, will be used to accelerate Culture Amp's global expansion and the development of innovative products and offerings that enable companies to build a better world of work.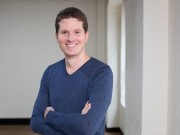 SafetyCulture, the Australian technology company that has enabled more than 30 million safety and quality inspections at companies including Coca-Cola, Hilton, and Qantas, recently announced it has raised $AUD 30 million
Deliveroo bounds into Brisbane following impressive growth (30% week-on-week) The service has grown restaurant portfolio to 600 in just six months
Takeaway just got a tech makeover with the Aussie launch of Deliveroo, the UK start-up changing how we think about takeaway, powered by a A$140m Series D
People Analytics company Culture Amp, which counts many of the big boys in new tech such as Airbnb, Uber, Pandora, Adobe, Pinterest, Warby Parker,...