Home
Tags
Harvard Business School
Tag: Harvard Business School
Rarely is a business founded with the perfect team. How does one recruit an ideal start-up squad?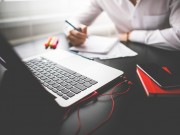 Aussie start-up DesignCrowd, one of the world's largest creative design marketplaces, has reached half a million freelance designers on its global platform
The stealth startup, with the promise of making patent searches easier, better and more affordable, has been named among the five finalists of the University of Queensland Business School's $100,000 Enterprize competition. "We're at an early stage of development. We have working prototypes, but do not yet have a publicly available working solution – although we hope to change that in the near future," HaystackHQ told Anthill.