Home
Tags
Dumb Ways to die
Tag: Dumb Ways to die
That's one mighty fine looking pony. And boy, can it move its tiny little pony feet.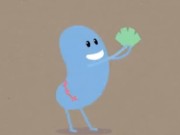 Metro Trains' Dumb Ways to Die campaign might soon come to be regarded as Australia's most successful viral advertising campaign… ever. Shortly before Christmas, James Tuckerman caught up the the campaign's creators, John Mescall and Adrian Mills of advertising agency McCann Melbourne.
I apologise in advance. To discover what were the most watched YouTube videos in 2012, you will have to endure two of the most annoying songs of the year. Sorry.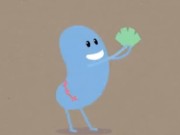 As you're about to roll into the weekend, why not gather your friends and co-workers around, grab a beer and kick of the weekend with a sing-a-long to the karaoke version. It's team bonding at its best!
The catchy video from the operators of Melbourne's train network, Metro, is clocking up all sorts of amazing statistics. Since Monday this week, it's had more than 8.5 million views, bringing its grand total of views to this point in time, to around 15 million.