Home
Tags
Dollar Shave Club
Tag: Dollar Shave Club
Here's a list of the 10 best startup explainer videos that can offer you great inspiration for your own.
Tech business models are being used in a surprising array of businesses that aren't your typical tech businesses; from car makers to coffee roasters.
Australian start-up OSCAR RAZOR has launched an Australian and NZ subscription service for high quality home delivered shaving system from as little as $2.50 per blade looking to take on grooming giant, Gillette.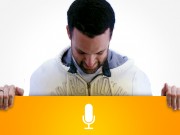 PreneurCast is a business podcast. Each week, author and marketer Pete Williams and digital media producer Dom Goucher discuss entrepreneurship, business, internet marketing and...
If you were to ask me, "do you own the man in the bathroom?" I'd probably say, "no, but I've asked him to leave...