Australia continues to build on the fundamentals to support a thriving homegrown startup ecosystem, with a rapidly growing cohort of $100 million+ companies and the average Series A (later stage funding round) almost doubling in size since 2015, according to Crossroads 2020
The industrial revolution led to many advances in terms of job organization and management, but now that we have entered the fourth industrial revolution, it is time to reassess the way we evaluate and aid work productivity.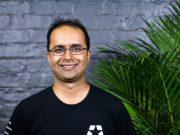 Sydney-based workforce management software solution, Deputy, has closed a AUD $111 million ($81m USD) Series B funding round to accelerate growth, transform the future of hourly-paid work through new, innovative products and build Australia's finest product and engineering team. The funding is Australia's largest Series B secured to date.
With evolved smart machines, knowledge workers will soon find their career paths disrupted in the near future. However, this change needn't be seen as a negative. Future-ready businesses are already recognising the value.
Leading Australian workplace management solution Deputy is opening two US offices in LA and Atlanta, driven by strong demand in the US healthcare industry