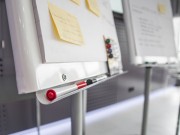 On average, edtech startups will come with fantastically innovative ways of doing things, accomplishing things and ushering significant change.
Online marketing is pivotal to success in today's business arena. The pillars of the online persona are social media, business websites, and blogs. Note that they must work hand in hand in order to spur maximum results.
The most important prerequisite for a newly founded business to take off successfully is ensuring that they always have enough assets for their everyday obligations.