Home
Tags
Content strategy
Tag: content strategy
Online marketing is pivotal to success in today's business arena. The pillars of the online persona are social media, business websites, and blogs. Note that they must work hand in hand in order to spur maximum results.
Everyone's doing it right? That's what you've heard in the halls, on the field and in the locker room. Everyone wants to fit in,...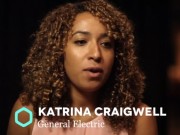 This video, from the Content Strategy Forum recently held in Helsinki, showcases some of the world's leaders in content marketing. Insights from GE, Nokia, Razorfish...