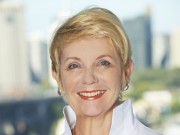 By automating the candidate referencing process within the existing cloud-based Expr3ss! platform, Xref is also protecting our customers against fraud and breaches in privacy.
James Greig knew he had a powerful web-development product. The problem was how to stand out among hundreds of boutique-y competitors with more marketing muscle. So he took the "white label" route, setting out a network of resellers who put their own brand on the product. And Greig's Bloomtools, well, bloomed.
No matter how much we understand and agree that great web design and development does not come cheap (nor should it), most start-ups and small businesses simply do not have thousands of dollars to spend on marketing -- no matter how much they might want to. Here are five tips that business owners can use to save money when building their business website.