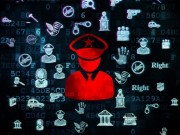 Cyber espionage and cyber terrorism are the most critical threats facing the public and private sector in the United States and the United Kingdom, and there is no reason to suppose that Australia/New Zealand will not be future targets.
mPort's expansion into the US represents its first international market, and the technology company has received interest from every major market around the world. A three-month pilot with LA Fitness led to mPort signing an agreement with the fitness chain that will see mPods in LA Fitness centres nationally in the US, starting with California.
Cedars-Sinai has received a grant award of US $600,000 from the United States National Institutes of Health for the purchase of 4Dx's new preclinical lung scanner, making Cedars-Sinai the first institution scheduled to purchase this advanced instrument, which can help detect lung diseases in their early stages.
In this excerpt from Unwritten author Jack Delosa uses the example of Richard Branson to show how great entrepreneurs deal with crisis, fear and doubt
No. 1 mobile invoicing app Invoice2go brings the fintech revolution to Australia's smallest business owners, appoints Joe Nalewabau as VP of Product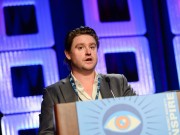 Property Connect, an Australian real estate tech start-up that is shaking up the huge US rental market, is set to raise A$2.5 million as it lists on the ASX
As illustrated in this talk from the Ted Conference held in California earlier this year, Nobel Prize-winning behavioural economist Daniel Kahneman has an intimate understanding of the complexity of experience and the tyranny that memory wields over the perpetual present. It's thought-provoking subject matter with profound implications for the way we perceive and pursue happiness, both in ourselves and with those around us.
Over 18-minutes, Godin outlines his theory that the internet has banished the era of mass marketing, and that the ancient social unit of the tribe has returned, empowering ordinary people to lead extraordinary movements. It's both educational and inspirational, with Godin conveying his message with purpose and humour (helped along by some witty photo slides).
NSW-based company Solar-Gem has been awarded the 2010 Australian Innovation Shoot Out, hosted overnight at Microsoft's Mountain View, California campus.