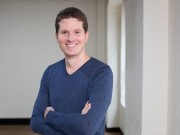 SafetyCulture, the Australian technology company that has enabled more than 30 million safety and quality inspections at companies including Coca-Cola, Hilton, and Qantas, recently announced it has raised $AUD 30 million
Here's one more Aussie startup – think of some as a caged bird – that seeks to fly. Brisbane-based tech startup RedEye Apps articulated...
It's been a while since shopping – like pretty much everything else – went social. Still, the market has large islands of opportunity because shoppers have unique needs that are note easily met. Set That, a venture by mums Kim Westwood and Liz Tehan, seeks to fill one such gap. It creates sets, or groups of related merchandise, in order to making online shopping for a bunch of products easier.
In the latest episode of Talking Business, Leon and Garry discuss the bucketloads of profit BHP Billiton recently announced – a 71.5% jump to over $1.1 billion, no less. And it seems it's something of a trend, with Westfield, Wesfarmers, Bendigo and Adelaide Banks, and Dominos Pizzas also announcing significant profit growth.