Businesses that have already executed with speed and pivoted are either seeing the rewards, or have taken measures to reduce the impact on their business.
With governments and companies doing all they can to halt the spread of COVID-19, more and more people are beginning to work remotely either by choice or company policy.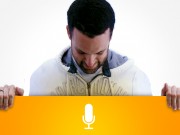 PreneurCast is a marketing podcast. Each week, author and marketer Pete Williams and digital media producer Dom Goucher discuss entrepreneurship, business, internet marketing and...