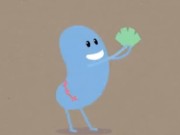 As you're about to roll into the weekend, why not gather your friends and co-workers around, grab a beer and kick of the weekend with a sing-a-long to the karaoke version. It's team bonding at its best!
A separate survey of 1000 Sydney workers by the Grill'd hamburger chain found employees were clocking up an extra week's worth of unpaid work each year by skipping lunch breaks. Almost a third cut short their lunch breaks for fear of getting into trouble with the boss.
In 2007, at age 23, Steve McLeod parlayed a background in emergency response into a company that became Fire and Safety Australia, which offers workplace training in every state and territory on the continent. Today, Fire and Safety Australia has 11 full-time employees and six casual staff, and McLeod serves as managing director. He also has 16 co-providers who run safety-training business as licensees of his company.