Home
Tags
QUT Creative Enterprise Australia
Tag: QUT Creative Enterprise Australia
We are very excited to be able to invest in Bluethumb's future growth and watch their progress and success as they help bring Australian art to the forefront of the global creative economy.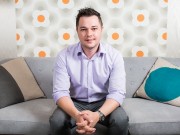 CEA's Collider Accelerator is the latest program to be launched with support from Advance Queensland, which is investing more than $400-million to position Queensland as a hub of innovation and growth.
Winning this Startup Weekend will allow us to bring ArtLife to life. ArtLife will revolutionize the way we look after our digital memories from paintings to photos to family moments.
With Australia's fashion industry now worth $28.5 billion, QUT Creative Enterprise Australia's Fashion Accelerator covers a hole in the industry when it comes to fashion tech.
Travelshoot announces an investment of $500,000 from these Queensland based investors to help scale its business and maximise global opportunities with its travel partners, including ­Flight Centre Travel Group, Helloworld and RACQ.
European Union Intellectual Property Office (EUIPO), has become the first government entity to integrate TrademarkVision's new technology through the official launch of its eSearch platform this month.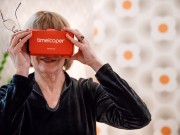 CEA will host TimeLooper for a six month period, helping the team to connect to the local start-up networks, provide access to mentors and its onsite coworking space, The Coterie, business advice, access to its incubator masterclass program, exposure at Creative3 and other levels of support required to accelerate the growth of the platform.
QUT Creative Enterprise Australia (CEA) has revealed its initiative to invest $500,000 in five to six seed-stage creative start-ups from around Australia
QUT Creative Enterprise Australia (CEA) recently announced that Creative3 applications are now open for creative startups seeking early-stage funding
Shario, which allows users to share and swap musical instruments and accessories, won first prize at the sold-out Startup Weekend Brisbane | Creative Tech
QUT Creative Enterprise Australia invites developers, designers and entrepreneurs to Australia's first Startup Weekend focused solely on creative tech
QUT Creative Enterprise Australia revealed the six fashion entrepreneurs selected to take part in its intensive, five-month Fashion Accelerator program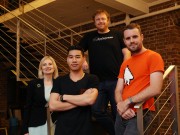 Australian crowdsourced live music startup GiggedIn today announced it had closed a $500,000 funding round to prepare for global growth and service brand marketers seeking to reach a youth audience.
It's an investment, you might say, of cosmic proportions. Melbourne Angels, an Australian investment group specialising in high value-add investment across the country, has spearheaded...