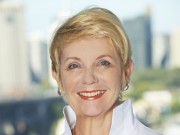 By automating the candidate referencing process within the existing cloud-based Expr3ss! platform, Xref is also protecting our customers against fraud and breaches in privacy.
FCB Technology was briefed to develop an SaaS SME HR tool for a national retail association and its 5000 members. The first of its kind in Australia, the system contains: • Industry award and wages calculators • Electronic employee and candidate profiles to store and archive information • Doc creation wizard with 70 templates, mapped to hiring, employee management and termination workflows Over 1,200 registered users in the first three months. Testimonial: 'Let me congratulate you. Well done. The site is easy to read and easy to use. Love it.' Nominated for Best Legal Innovation in the 2010 Australian Law Awards.
We received feedback from a number of our clients who are currently using Expect A Star's Child Care component of the Corporate Family Program. The clients relayed that the current offering is great for their staff caring for young children, but what about the older demographic who may be caring for an elderly loved one? In response to this feedback we developed a comprehensive Aged Care offering leveraging off the existing infrastructure of the Child care offering, but extending the reach of the innovation to an entirely new audience. So far the response to the program has been overwhelming.
A bright idea in response to a customer's need to analyse multi-dimensional data, led to the development of a new type of business intelligence (BI) software by QlikTech in Sweden in 1993. They called this new software QlikView because it provided a point-and-click simple way to view data. QlikView is now a global phenomenon and delivered to Australia by Inside Info since 2003. The founders of Inside Info could see that the time, cost and complexity of traditional BI software was underwhelming. They chose to change this, developing QlikView applications that greatly simplify how businesses measure and analyse business performance.