Arcadis, a global design and consultancy for natural and built assets, recently announced Australian start-up, Senscity, will join nine other start-ups from around the...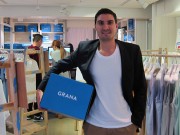 Following the Q1 announcement of its US $6 million in seed funding earlier this year, led by Golden Gate Ventures, MindWorks and Bluebell Group, the GRANA team will move into a new 18,000 square-foot centralised warehouse in Hong Kong this month to manage business growth and plans to double its headcount to 100 employees by the end of 2017.
Led by top US venture capital firm, 500 Startups Aussie born peer-to-peer international shopping service, ShopandBox, has raised AUD$1 million in funding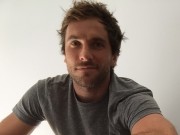 Melbourne delivery software start-up Swift has seen fast growth in the US, taking on loads of clients including a couple of medical marijuana distributors
Performance marketing tech company Criteo recently released its Q4 2014 State of Mobile Commerce Report, critically looking into consumers' mobile shopping behaviour and trends. Finding that...