Home
Tags
National australia bank
Tag: national australia bank
Building on a strong track record of investment in Indigenous Australia over the past 15 years, the launch of KPMG Indigenous Services will meet a growing demand for professional services from the 10,000-plus Indigenous enterprises across Australia.
One in four Aussies are now self-employed in their own business, and many more have indicated their intentions to launch a start-up in the future.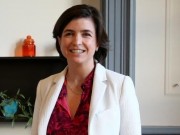 TDi's team and guest lecturers will cover business strategy, operations such as piloting and prototyping, marketing, finance, funding and structuring options, pitching to investors and measuring social and environmental outcomes.
Investing further in GO1 was a no brainer. GO1 is the perfect example of a startup who absolutely gets it and is poised to grow rapidly all over the world into a leading provider of learning and management platforms.
Launching the Mills Oakley Innovation Accelerator, Mills Oakley Chief Executive, John Nerurker, said the firm would provide up to $500,000 to support viable ideas through incubation and commercialisation.
This autumn up to 40 start-ups from Melbourne, Sydney and Brisbane with a social/environmental mission will partake in social enterprise incubator Two Feet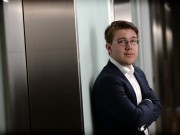 Brisbane-based training software startup, GO1, recently inked a US$1 million investment deal with Queensland business leader, Steve Baxter and Sydney venture capital fund, Tank Stream Ventures.
LinkedIn or bust? That might explain the view of many Australians as get in on the world's largest professional networking group at a furious...
The recent problems experienced by one of Australia's top four banks shows just how much people rely on their money 'being there' when they want it. This problem could have occurred at any of the financial institutions (and will surely happen again). So, how do you protect yourself from banking blunders like this?