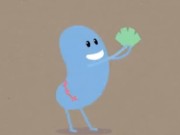 As you're about to roll into the weekend, why not gather your friends and co-workers around, grab a beer and kick of the weekend with a sing-a-long to the karaoke version. It's team bonding at its best!
The catchy video from the operators of Melbourne's train network, Metro, is clocking up all sorts of amazing statistics. Since Monday this week, it's had more than 8.5 million views, bringing its grand total of views to this point in time, to around 15 million.
Sneaking onto a Melbourne-area train isn't just illegal -- it can get you killed. At least that's the tragi-comedy reality in "Endzone," a faux movie trailer created by a group of young filmmakers. It might be worth it to evade a ticket in the real world, but not in this one.