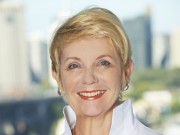 By automating the candidate referencing process within the existing cloud-based Expr3ss! platform, Xref is also protecting our customers against fraud and breaches in privacy.
Temando, a leading fulfilment software platform for ecommerce, recently raised a $50 million Series B investment from Neopost, the second largest global mail solutions...
Bao Hoang and his wife had always discussed a need for an alternative to sushi. After countless compliments over the rice paper rolls (amongst many...