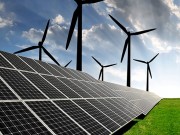 Artesian Venture Partners recently announced the launch of Australia's first Clean Energy Seed Fund. The $20 million seed fund includes a $10 million cornerstone commitment from the new $1 billion Clean Energy Innovation Fund.
Aussie investors will be able to invest in the best Israeli start-ups under a new deal by equity crowdfunding platform VentureCrowd and Kentgrove Capital
VentureCrowd announced the completion of its latest equity-based crowdfunding round, for nearly $1 million, in safety software start-up CriticalArc.
VentureCrowd, an initiative of Artesian Venture Partners, said its equity crowdfunding platform was ready for business with 200 registered investors and 36 startups pre-screened by the best Australian accelerators, incubators, angel groups and university programs. The announcement came just as a new overseas rival emerged in OurCrowd, which also opened shop in Australia last week.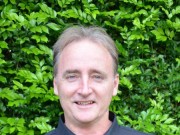 Artesian Venture Partners, an alternative investment manager, has rolled out VentureCrowd, which will allow some but not all investors the opportunity to play angels and take an early shot at some of the nation's most exciting startups.
ilab has scored a twin win over the past week. Queensland's largest incubator and technology accelerator, established in 2000, won an additional two years of...