At only age 19, Lily Wu co-founded Austern International with Jamie Lee to connect ambitious millennials to their future employers without using resumes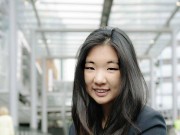 What is the 30under30? 30under30 is an Anthill initiative launched in early 2008 to encourage and promote entrepreneurship among young Australians. Each year, we invite our...
Kids at Switch seeks to not only foster financial literacy in students, but to do so in a way that taps their passions and sense of play into a sense of unshakeable purpose. The concept is inspired by the disparate influences of highly successful investors such as Robert Kiyosaki and Warren Buffett, and innovative educationists such as Sir Ken Robinson, besides Finland's education system.