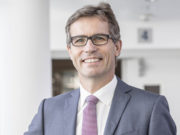 The University of Queensland (UQ) has cemented its position as a leading launchpad for entrepreneurs and a magnet for major investors, with startups from its ilab programs attracting more than $57 million.
ilab has scored a twin win over the past week. Queensland's largest incubator and technology accelerator, established in 2000, won an additional two years of...
Queensland's largest incubator, ilab, is opening its doors to the public on its Demo Day, 3 May. Visitors will get a tour of the accelerator and the opportunity to interact with program participants and mentors.
Australian startups are increasingly finding it difficult to raise money. The Annual Investment Summit from iLab wants to help out. The summit, held on 25 August 2011, focuses on growing business by raising angel or VC funding.