The Workability Index (TWI) is set to revolutionise the way that organisations assess, report and communicate workplace culture.
Cloud-powered people management platform Employment Hero yesterday announced it had secured AU$22 million in Series C funding, in a round led by...
Xref, at its core, is an automated, cloud-based candidate referencing platform – that in itself is a major win for its clients in terms of the time and money they save on resources otherwise wasted on calling and chasing referees.
Leadership theory is no longer enough. In this volatile environment, it's not what you know that matters, it's what you do with what you know.
Work-life solutions provider, SeventeenHundred has launched its interactive, online platform, The Work & Life Hub to help Aussies improve work-life balance
Launched in 2010 by Employment Relations barrister Edward Mallett, Employsure has reeled in 7,000 clients in just 4 years thanks to the Fair Work Act 2009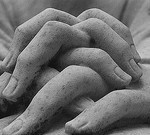 Remember, the longer you try to control everything with your own two hands, the longer you are condemned to keep doing it. Realise your controlling ways and set yourself up to manage through others and watch your life get simpler.