Practice Ignition, a software solution for accountants, announced it has completed its Series B round, raising AU$26 million, led by Tiger Global Management.
What is the 30under30? 30under30 is an Anthill initiative launched in early 2008 to encourage and promote entrepreneurship among young Australians. Each year, we invite...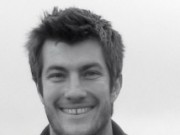 Guy Pearson is dragging the accounting profession kicking and screaming into the modern age. All the paperwork, inflexibility, suits and ties? So 20th century. He pitches his business, Interactive Accounting, as a forward-thinking firm casting off these heavy burdens. Interactive utilises Xero cloud-based software to give clients more than traditional bookkeeping services, also scaling its services for business that want to grow, and even expand overseas.