Whether they were affected directly or indirectly, businesses everywhere are grappling with how the floods will influence their operations in the long run. Some are teetering with optimism, others are wretched with horror. How would you keep things ticking in times of disaster? Here are five top tips.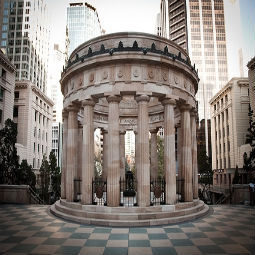 Brisbane is keen to spread the word: floods won't dampen spirits or finances for long. Industry forecasters, IBISWorld, predict the city will receive a $10 billion economic boost due to rebuilding efforts, while Brisbane's Lord Mayor Campbell Newman says it's vital at this time to assure business and industry that Brisbane has resumed operations.
ME Bank will waive fees and suspend repayments for customers whose homes and businesses have been damaged in the Queensland and NSW floods. In addition to donating $50,000 to the Queensland Flood Relief Appeal, the bank will apply its Customer Hardship Policy to members that require financial relief as they rebuild their lives.