The term sheet sets forth all the terms and conditions of an investment. It is not, however, the definitive or legally binding document that an entrepreneur might ultimately sign, but rather a statement of intent.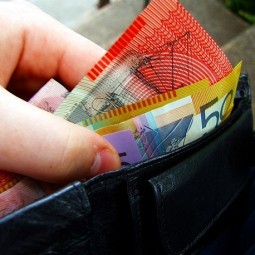 The valuation of an early-stage venture sets up the strategy for future success. But, most experienced early-stage investors looking at a pre-revenue company start with a valuation of zero. Most entrepreneurs don't agree. How should you value your startup?
Social media has heralded several changes. But one of the biggest ones is how we can broadcast our discontent (or otherwise) with our treatment...
Everyone's aware that obtaining capital is a tougher task now than it was before the 2008 global financial meltdown. While there are constant murmurs about the markets bouncing back and lines of credit being freed up, those at the coalface will vouch that it remains tricky out there.
Two heads are better than one, right? Even so, you should be very careful who you choose as a co-founder. At the point of founding a company, the path for the life of the business is almost entirely decided. You need to choose very wisely the entrepreneur or entrepreneurial manager you bring on board.
Last week, Kevin Lovewell emphasised the importance of undergoing a business valuation, noting how the large share of business value today is based on intangibles off the balance sheet. Here in Part Two, he reviews the specific methods for performing a valuation based on one of two measurements: the physical assets of the company and the cash flows the company provides to the owners.
Want to take it to the next level in your company. It might be time to finance a BIMBO. Todd O'Neil explains.
Focusing all your energy on conjuring the perfect idea for a business is just plain lazy, argues Kevin Garber.