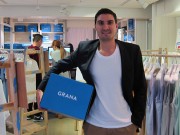 Following the Q1 announcement of its US $6 million in seed funding earlier this year, led by Golden Gate Ventures, MindWorks and Bluebell Group, the GRANA team will move into a new 18,000 square-foot centralised warehouse in Hong Kong this month to manage business growth and plans to double its headcount to 100 employees by the end of 2017.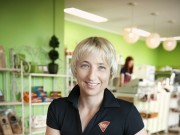 The small NSW business behind Australia's most awarded chai latte, Bondi Chai, was named the Asia Pacific Food and Beverage Company of The Year...
This video shows a very cunning advertising trick. One so cunning that you could pin a tail on it, and call it a weasel....