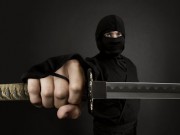 How often do you find yourself daydreaming and a big idea pops into your head? What do you do when this happens? How do you make your big ideas come to life?
My Customer Testimonals interviews people chosen from a business' clientele, and turns those interviews into audio clips and transcripts that the business can use for marketing and advertising.
When business partners launch a new company, all of their attention and energy goes into getting the new venture on its feet. However, it's not long before questions and difficulties arise over disparate workloads, responsibilities and remuneration. Darren Bourke offers some advice on how to keep all parties walking in the same direction.
You can choose your friends and business colleagues, but you can't choose your family. However, many people choose to start or continue running businesses with family members. Of course, the common stresses of family and business are usually multiplied in a family business, so it's important to establish the ground rules early on. Here are 20 tips to keep your family business on track.
You might have cut staff, discounted your prices, rationalised expenses and seem to be working harder than you ever have to make less money. However, in all this change, have you sat down and spent the time on comprehensively reviewing your marketing?
You are the sum average of the five people you spend the most time with. Assess who these people are and the influence they have on you. Surround yourself with people that nurture your psyche. Make subtle changes to this circle of influence.