Can businesses rely solely on their cloud service provider such as Google or Amazon Web Services (AWS) for data protection?
Due to the advancements in technology, there is cause for concern today for businesses and companies not just with their physical security.
As more and more people adopt digital devices and go online, many criminals have moved away from in-person scams and petty crime and toward online scams and cybersecurity attacks. Seniors, unfortunately, have become a key target for many of these scammers.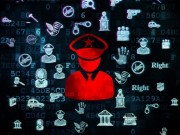 Cyber espionage and cyber terrorism are the most critical threats facing the public and private sector in the United States and the United Kingdom, and there is no reason to suppose that Australia/New Zealand will not be future targets.
A vigilant cybersecurity consultant in Sydney, a self-made-man success story out of Darwin, and a tiny but persistent teacher-recruiting outfit in suburban Adelaide are among this year's winners of the Telstra Business Awards.