Home
Tags
Chanel costabir
Tag: chanel costabir
Having a 16% conversion rate for sales of product that is completely new to the market and won't be delivered for 6‑8 months to the household is a very remarkable feat
What is the 30under30? 30under30 is an Anthill initiative launched in early 2008 to encourage and promote entrepreneurship among young Australians. Each year, we invite...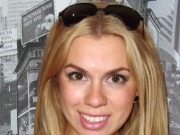 Lingerie queen and repeat 30under30 winner Chanel Costabir is branching out with a new service called Sheer Novice, expanding on her conviction that sexy undergarments need not be the exclusive domain of women. Her new service, that is, is tailored specifically for the men who love them.
Costabir was in the middle of an honours degree in psychology when she took the first leap towards what would become The Lingerie Boutique, an online store that allows both women and men (we'll explain) to shop for high-quality lingerie in Australia. That leap landed her on a plane to, of all prized destinations, Paris.