Home
Tags
Building a business
Tag: building a business
Yes! It's the first 'tenuous business-linked video' of 2015. Don't worry. There are many more planned. But this one is something rather special. Why? Because at first,...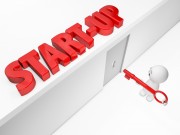 Mark Cuban is a serial entrepreneur. He recently invested in one of Australia's most interesting tech businesses, Catapult Sports. In this video from Inc., he...
If you're building a business, then you're building a data business. A big data business. Whether you like it or not. But, are you doing it right?
Trust me. There really are Clingons. No, I'm not spelling it wrong. It's just a different type of Clingon. And, they're available at a different type of shop.