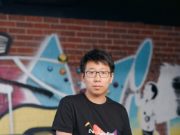 Global fintech leader Airwallex has announced that it has closed its Series D fundraising round at US$160M, marking its biggest raise to date.
Airwallex's China office was the first to be affected by COVID-19. Having witnessed the impact first hand, my co-founders and I strongly believe that social distancing is the best way to curb the spread of the virus. In China, implementing work-from-home policies was a crucial step in adhering to social distancing recommendations.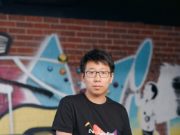 Global fintech leader Airwallex has announced an integration with Xero, the global small business platform – to help Airwallex's small-to-medium business (SMB) customers seamlessly reconcile their domestic and international payments, saving time and ensuring accuracy.
According to a recent report by KPMG, the biggest Australian fintech transaction and the third biggest deal in Asia recorded in the first half of 2019 was US$100 million, achieved by Australia's fastest-grown fintech unicorn, Airwallex.
Airwallex recently announced the launch of the Airwallex Borderless Card for businesses, in partnership with Visa. Airwallex Borderless Cards is Airwallex's first major product announcement since it achieved unicorn status last year after a hugely successful series C fundraising round.
Australia continues to build on the fundamentals to support a thriving homegrown startup ecosystem, with a rapidly growing cohort of $100 million+ companies and the average Series A (later stage funding round) almost doubling in size since 2015, according to Crossroads 2020
Five years after the formation of StartupAUS in 2013, Australia has the fundamentals in place to support a flourishing startup ecosystem, yet significant challenges remain including talent shortages, constrained research and development support, and a cooling attitude toward technology among voters and politicians.
The Finnies celebrate the remarkable achievements of Australia's best FinTech businesses who are recognised for excellence in sectors such as lending, wealth management, payments, crowdfunding, blockchain, artificial intelligence and regtech.
Cross-border payments start-up Airwallex has strengthened its Melbourne and Chinese development teams and accelerated R&D of its international payments platform following a US$3 million pre-Series A investment round led by Shanghai-based VC Gobi Partners.