Home
Tags
Robert Kiyosaki
Tag: Robert Kiyosaki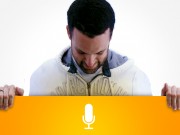 Marketing podcast, PreneurCast, is for entrepreneurs, by entrepreneurs. Each week, author and marketer Pete Williams and digital media producer Dom Goucher discuss entrepreneurship, business,...
Kids at Switch seeks to not only foster financial literacy in students, but to do so in a way that taps their passions and sense of play into a sense of unshakeable purpose. The concept is inspired by the disparate influences of highly successful investors such as Robert Kiyosaki and Warren Buffett, and innovative educationists such as Sir Ken Robinson, besides Finland's education system.
Robert Kiyosaki is an American investor, businessman, self-help author and motivational speaker, who has written 15 books, with combined sales of over 26 million copies. In this Q&A interview with Alex Pirouz, Mr. Kiyosaki discusses what it takes to be successful in business, the No 1 skill every entrepreneur should learn and the five qualities required by every entrepreneur in order to become successful.