Executive Chairman of the National Online Retailers Association, Paul Greenberg, said businesses should consider upgrading their online presence in time for Christmas to take advantage of the increasing number of digital savvy shoppers.
Just 20 years ago, the first ever documented e-commerce transaction was made - someone in the US bought a Sting Ten Summoner's Tales CD...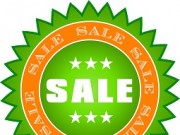 Many no longer view online retailing simply as a sales and marketing channel but as a distribution and supply chain optimisation strategy as well. They are investing more in a distribution model that sees their product being delivered to the customer when (and where) it suits them.