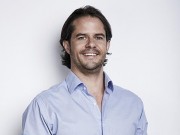 Smart local shopping app, Booodl recently secured a $2.85 million strategic investment round led by Scentre Group, to make shopping easier than ever
Cashrewards is disrupting the way Aussies shop online, driving a massive $70 million of Aussie shopping dollars since January, without any investor funding.
The Black Friday sale is undisputedly the biggest in the world. We see US retailers offer big discounts not just on individual products, but...